Pop it – The taste of Finger food
Pop it, sprinkle it, dip it, snack it – turn up the flavor on your favorite snacks with our finger food bestsellers.
Pop It collection contains our bestsellers for popcorn, snacks, and good dipping sauces. These vestatile blends are bold, bright, and zesty, developed to use in both raw and cooked applications. Sprinkle over freshly popped popcorn or nuts just before roasting to spice up your snacking routine. Or finish off your finger food spread by mixing these with cool, refreshing yogurt for the perfectly complementary dipping sauce. Gift tube contains: Chipotle Honey Rub 75g, Pizza seasoning 75g, Peruvian Jalapeño Lime Seasoning 75g, Saigon Cinnamon Blend 75g
We work directly with certified Indian, Mexican, and European farmers to source our spices and herbs to ensure the freshest and highest quality. 
Most spices we source "DOP" meaning from their origin, where spices and herbs develop most fragrance and taste in their specific geographical zone and according to tradition. Like good wine and its grapes, also spices develop different tastes in different regions.
We are all-natural. No additives, unnecessary sugar, yeast,  or chemicals in our rubs or seasonings.
With ingredients you can pronounce, we have one of the market's most high-end selections and supply of spices and blends. We've spent hours sourcing, tasting, testing, pairing, and blending to produce only the best, unique spices and blends.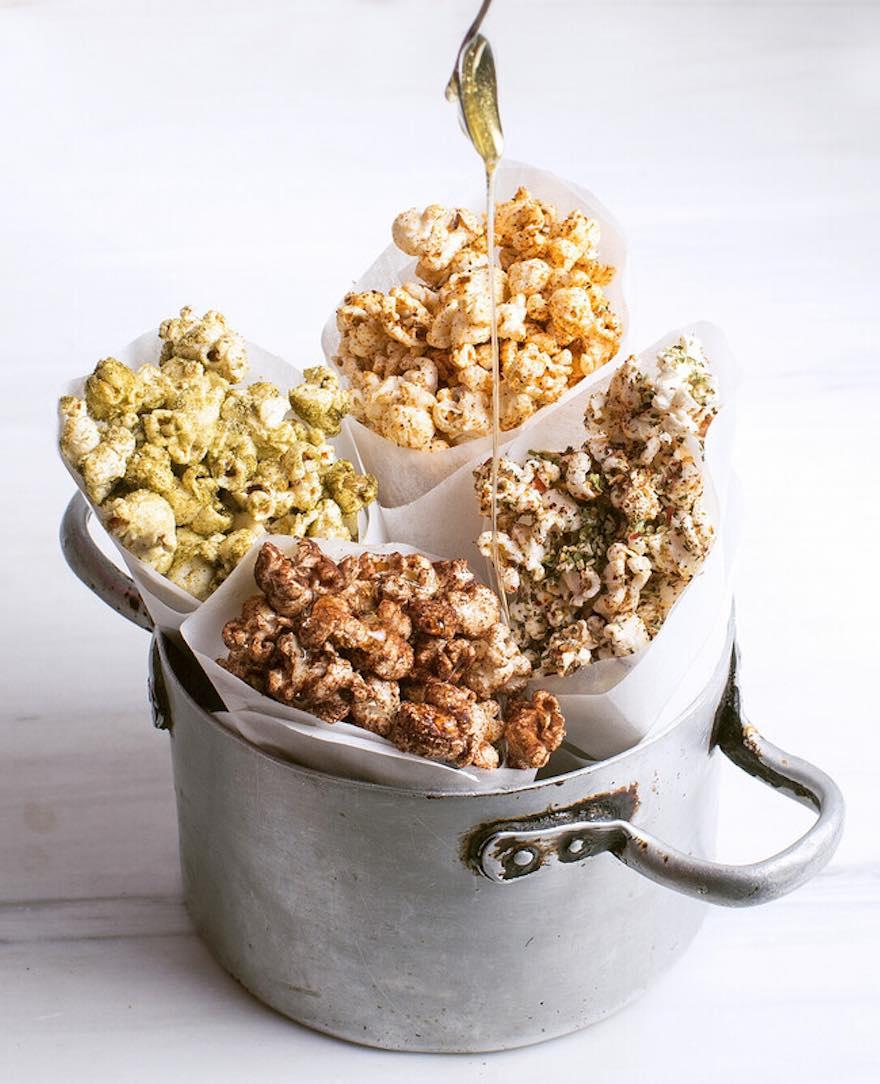 Popcorn – you pop as usual in butter or oil. Then sprinkle over one of our spice mixes for a different and unique seasoning. Also, try drizzling some honey over the popcorn after seasoning them. Sweet and salty and hot are a seductive combination.
Nuts – roast your natural favorit nuts in the oven on a baking sheet; drip over oil and spice mixture, 175g, about 15 minutes. Take out and cool down and serve as a snack with something good to drink.
Chipotle Honey – gives hot, smoky, and sweet tones of chipotle chili, orange, and honey. Also good in dip sauce mixed with mayonnaise.
Pizza Seasoning – gives a wonderful taste of garlic, herbs, and sun-dried tomato.
Peruvian Jalapeño Lime Seasoning provides acidity and heat. Also very good to mix in yogurt/mayonnaise 50/50 as a fresh dipping sauce.
Saigon Cinnamon Blend with aromatic flavors of cinnamon. Add some honey for snacks and popcorn.