Cooking Essentials – The taste of the Mediterranean
strong>Our kitchen classics! Cooking Essentials collection contains Epic Spice bestsellers for classicly elevated Mediterranean flair. Fresh, herby, zesty, and earthy – our Cooking Essentials collection contains our bestsellers for the Mediterranean kitchen. Aromatic rubs and seasonings that transport your kitchen to a small Mediterranean village by the sea. Italian pasta sauces, chicken grilled or roasted to perfection, delicious seafood dishes or hearty fish soups. Your new staple blends in the kitchen. Gift tube contains: AAglio Olio Peperoncino 40g, Mediterranean Roasting Rub 75g, Rotisserie Chicken Rub 75g, Fish Seasoning 75g
We work directly with certified Indian, Mexican, and European farmers to source our spices and herbs to ensure the freshest and highest quality. 
Most spices we source "DOP" meaning from their origin, where spices and herbs develop most fragrance and taste in their specific geographical zone and according to tradition. Like good wine and its grapes, also spices develop different tastes in different regions.
We are all-natural. No additives, unnecessary sugar, yeast,  or chemicals in our rubs or seasonings.
With ingredients you can pronounce, we have one of the market's most high-end selections and supply of spices and blends. We've spent hours sourcing, tasting, testing, pairing, and blending to produce only the best, unique spices and blends.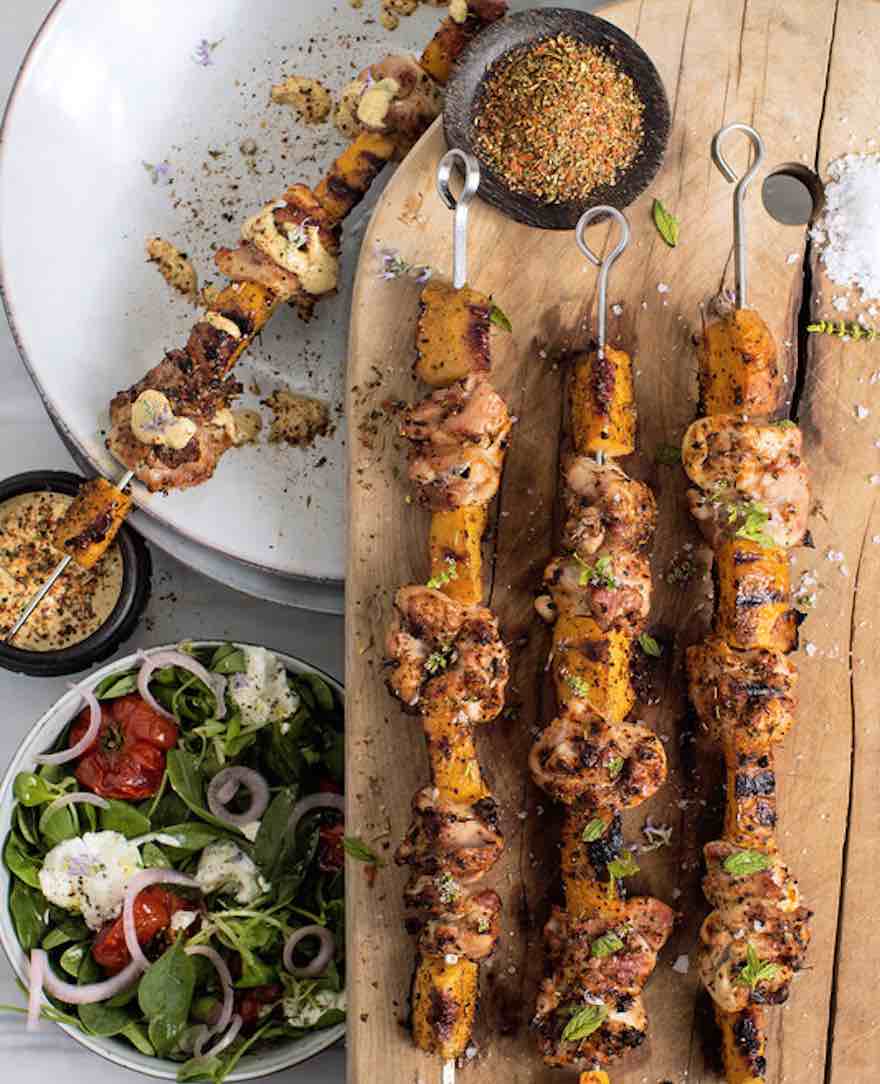 Use: Our Cooking Essentials collection contains our bestsellers for Italian pasta sauces, chicken grilled to perfection, delicious seafood dishes or fish soups. Let us inspire you with our recipe using Fish Seasoning in a hearty Zarzuela Seafood Stew!