Hellenic Secrets – Tempting Flavors of Greece
An authentic Greek vacation for your kitchen. Herby, zesty, fresh, and earthy flavors of a traditional Greek Taverna.
Hellenic Secrets brings the aromatic freshness of the Mediterranean to your fingertips. Infuse rustic Greek flavors with your favorite meat, poultry, fish or vegetables. Enjoy Greek favorites such as souvlaki, stuffed peppers, dolmades, tzatziki, Greek feta salad and seasoned chicken with our wild herbs and spices.  .
We work directly with certified Indian, Mexican, and European farmers to source our spices and herbs to ensure the freshest and highest quality. 
Most spices we source "DOP" meaning from their origin, where spices and herbs develop most fragrance and taste in their specific geographical zone and according to tradition. Like good wine and its grapes, also spices develop different tastes in different regions.
We are all-natural. No additives, unnecessary sugar, yeast,  or chemicals in our rubs or seasonings.
With ingredients you can pronounce, we have one of the market's most high-end selections and supply of spices and blends. We've spent hours sourcing, tasting, testing, pairing, and blending to produce only the best, unique spices and blends.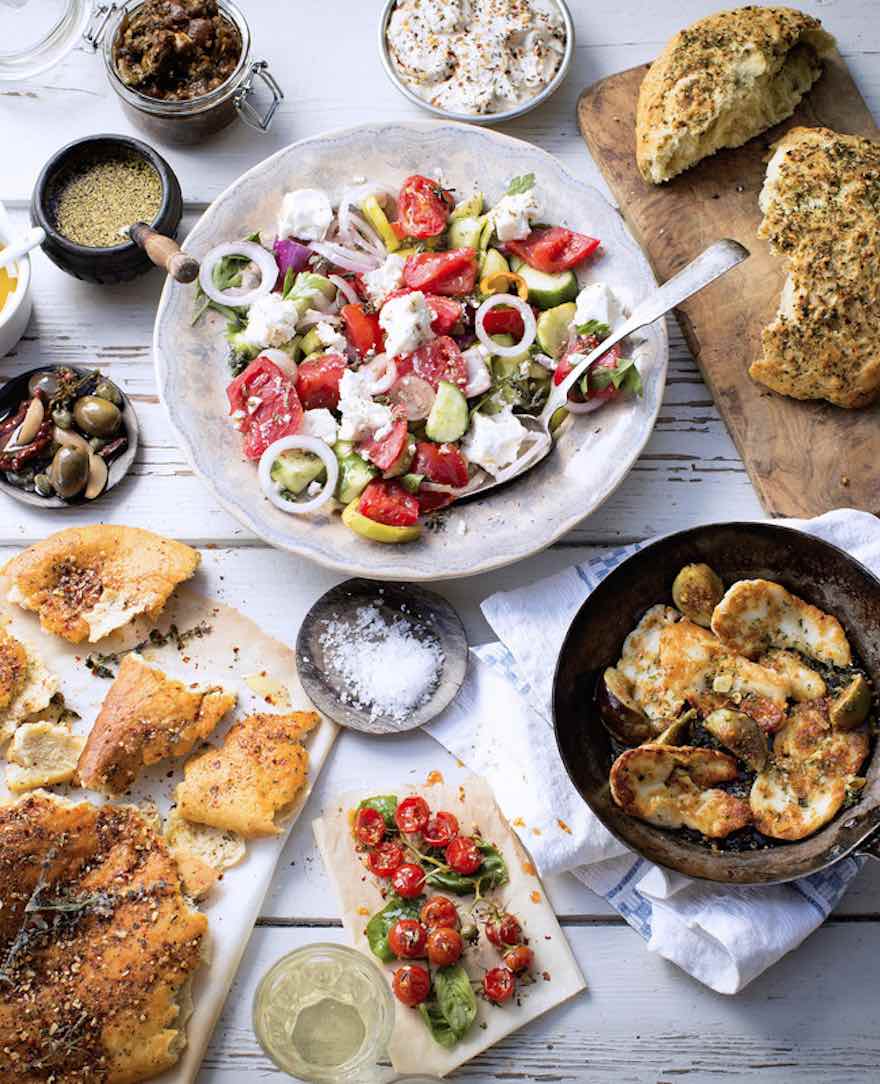 Souvlaki Seasoning – is an authentic "Its all Greek to me"  blend for all types of meat, poultry, fish or vegetables with Greek wild herbs and spices.  Rub into the meat before roasting or use as a seasoning for stews and sauces.
Sea salt flakes – Hand-harvested and found only on the rocky beaches on the island of Kythira in Greece. Harvested with the same rare and almost extinct technique used for centuries. Sea salt contains high levels of useful minerals, such as magnesium. The Kytherian salt has a "crunchy" sensation that you will love! It dissolves instantly in the mouth and has an extremely pure taste.
Rotisserie Chicken Rub – is great for roasted chicken and potatoes. Use our delicious rub made with sea salt, garlic, lemon, thyme, rosemary, black pepper, chili, and parsley to bring out the wonderful flavor in grilled or roasted chicken. Try making a rotisserie-style chicken at home with this delicious rub!
Fish Seasoning – combination of spices serves as an excellent all-purpose seasoning for every type of fish, even shellfish and other seafood. The best flavors are brought out with this seasoning when broiling, poaching, and marinating the fish.