BBQ Addiction – The taste of meat perfection
Whether at-home grillers to professional pit masters, Epic Spice BBQ bestsellers are your secret ingredient for perfectly seasoned, tender meat on the grill or smoker. Tenderize your meat and seal in the natural juices in a coarsely blended, uniquely crafted spice crusts. Taking your grilling to the next level, our spice blends not only expertly season your meat, but the actual composition of our BBQ rubs tenderize the cuts, creating a succulent, juicy, fall-off-the-bone masterpiece. Slow-smoked brisket, tender short ribs, juicy grilled steaks – this tube of BBQ spice blends bring the flavors of a BBQ pitmaster to your fingertips. Gift tube contains: Steak Seasoning 75g, Chipotle Honey Rub 75g, Rib Rub 75g, Chimichurri 40g
We work directly with certified Indian, Mexican, and European farmers to source our spices and herbs to ensure the freshest and highest quality. 
Most spices we source "DOP" meaning from their origin, where spices and herbs develop most fragrance and taste in their specific geographical zone and according to tradition. Like good wine and its grapes, also spices develop different tastes in different regions.
We are all-natural. No additives, unnecessary sugar, yeast,  or chemicals in our rubs or seasonings.
With ingredients you can pronounce, we have one of the market's most high-end selections and supply of spices and blends. We've spent hours sourcing, tasting, testing, pairing, and blending to produce only the best, unique spices and blends.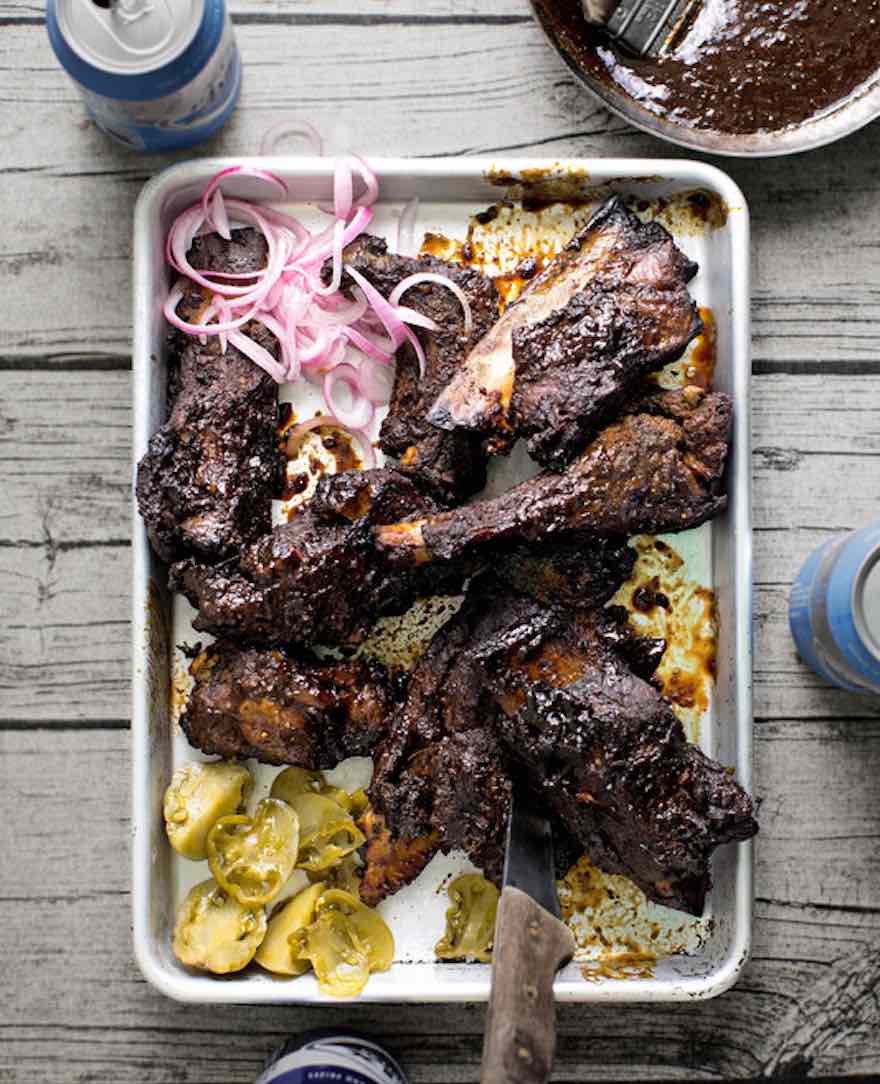 Use: Our BBQ collection contains our bestsellers for seasoning the meat on the grill.
Rub
Apply the rub to steak, chicken or fish. Sprinkle the rub over one side of the meat and, with your fingers, massage the rub into the entire surface of the meat. Repeat this process on all sides. Let rest for at least 1 hour, if you want a deeper taste let rest in the fridge for up to 12 hours. Grill or fry your meat.
Create a glaze from the rub
A rub can also be made into a glaze. A glaze is a version of basting used specifically toward the end of the cooking process. Try mixing your favorite rub with apple juice and syrup/honey; then, brush your meat during the end of the cooking to create a crispy, sticky, golden surface.
Create a barbecue oil from the rub
A rub can also be stirred with oil to create your own BBQ oil. Brush the meat with the oil before and during grilling instead of using the dry rub technique.